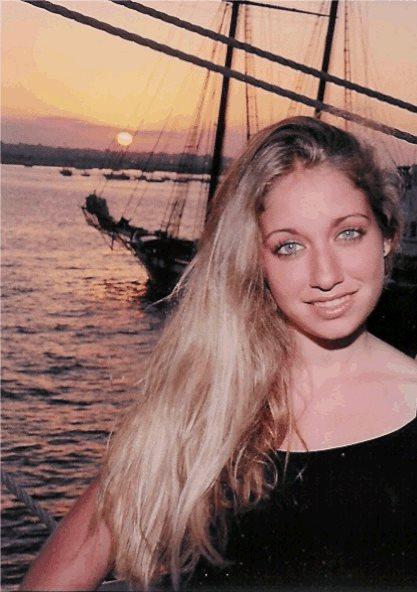 Alex McDougall
vocals, bodhran, percussion
Alex began playing professionally at the age of six, first with her family's band "The McDougalls" and later as one of the Westlin Weavers. A very active member of the San Diego Scottish community in her teens who served as the Queen of the House of Scotland in Balboa Park and as a member of the North County Scots and the San Diego Scottish Highland Games, Alex is currently finishing up college back east. Alex also has a growing repertoire of contemporary acoustic guitar favorites as well as original compositions -- watch for some of them to debut in future performances with the Weavers!
---

Anastazia Dalesandro

vocals, guitar, percussion
Anastazia Dalesandro is an exciting young singer/songwriter who sang with the WWs during her teens. Now based in L.A., Anastazia performs all over the world! Visit her Web site at
https://www.facebook.com/stazzmusic
---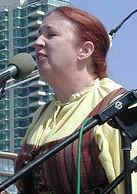 Anne Lainhart
concertina, bodhran, vocals
Anne was a longtime member of Finagle with Pete Connolly before adding her harmonies and instrumental talent to the Weavers over several years. She will live forever in our hearts and memories, and we were privileged to know and sing with this remarkable lady in our time. We love you, Annie. <3
---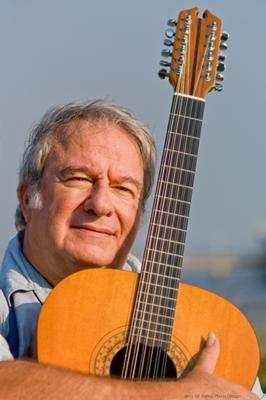 Bob Zentz
vocals, concertina, melodeon, guitar, and much more
Bob is a world-renowned folksinger, songwriter and multi-instrumentalist, capturing audiences the world over ("from Finland to New Zealand and everywhere in between") with music from many genres including Celtic, maritime, Americana and much more. Bob has sat in with the WWs on some of his West Coast trips and we are honored that he wanted to be included on our page. Visit his home page at
www.bobzentz.com
... and "like" his Facebook page at
www.facebook.com/BobZentzMusic
---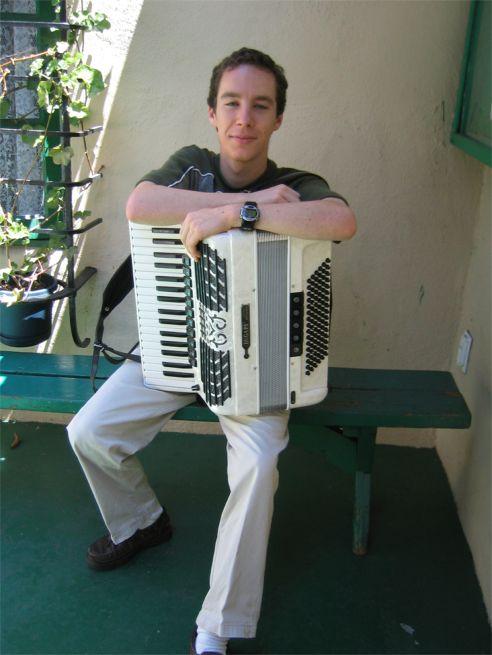 David Lindquist

When David Lindquist starts playing Irish reels on the accordion, toes start tapping. His lively, rhythmic style has made him a favorite with local area dancers. David has played for dance competitions (feisianna) on both coasts. He also plays at the House of Ireland, social (ceili) dances and parties.
---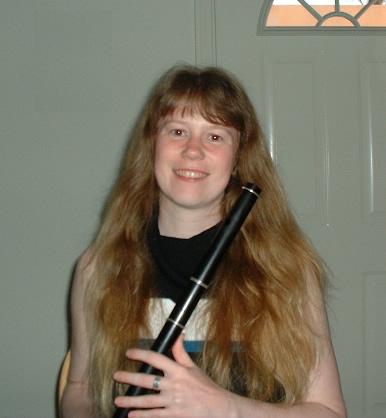 Elaine Thompson
whistles, flutes and vocals
Classically trained on clarinet, Elaine discovered her love for playing traditional Irish music and has never looked back. She has performed on flute and whistle with the local bands The Schoolgirls and Kitchenfire, has appeared on KPBS, and is a regular both dancing and playing at the Field pub downtown. Elaine is also an accomplished Irish dancer and performs and teaches in the Pride of Erin Ceili Dancers.
---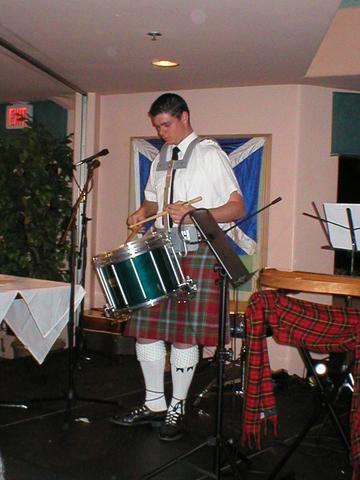 Eli Fugate
percussion and guitar
Already well-known to Southern California's Scottish community as the drumming instructor of the Stirling Bridge Pipe Band and as a standout performer with the L.A. Scots Pipe Band, Eli electrified the community when he traveled to Scotland in October 2002 and won the World Championship for age 16-17 Scottish drummers. Not one to rest on his laurels, he repeated the feat in October 2003, bringing home his second consecutive world championship! Eli made his professional debut as a guitarist with the Westlin Weavers and continues to perform at clubs and Scottish events around SoCal!
---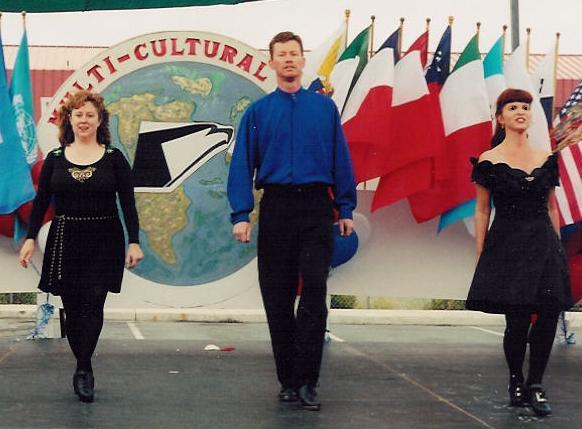 "With Irish Dancers"

This group of Irish dancers formed to express the energy of Irish dance through creative traditional and original Irish music. The members began learning Irish dance as adults and are locally taught and have performed with a number of San Diego-based Celtic groups, including The Westlin Weavers.

---
Steve Peavey
bass, mandolin
Steve Peavey plays amazing mandolin, guitar and bass and, believe it or not, is largely self-taught! A native of Maine, Steve was named the Southwest Regional winner for the national guitar competition, "Guitarmageddon," in 2002. Steve's major influences include the works of Turlough O'Carolan, jazz master Pat Metheny, Nickel Creek's Chris Thile, and Brian Sutton, and his mandolin playing is a high point in the WW's debut CD, "To The Weaver's Gin Ye Go."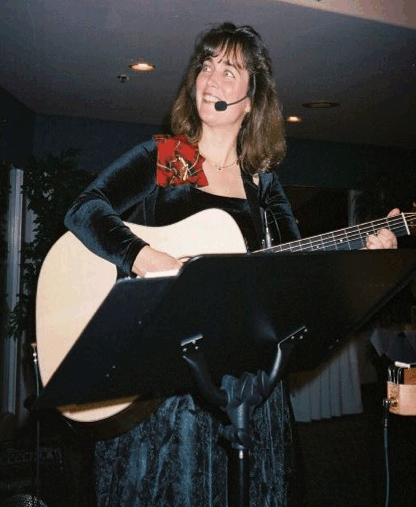 Jeanne McDougall
vocals, guitar, recorders/whistles, dulcimers
Jeanne is from eastern Virginia and began playing folk music in the mid-1970s. A McDougall by marriage, her own Scots heritage is Wallace through her maternal grandfather. Jeanne's range spans contemporary acoustic and bluegrass as well as Celtic music, and she is also an accomplished songwriter. A resident of San Diego since 2000, Jeanne was a member of longtime Scottish favorites Glenfinnan and also teamed with singer Marc Townsend in the duo McDougall & Townsend. Prior to moving to San Diego, Jeanne played in a number of bands over the years, including the trio The McDougalls with her daughters, and in spring 2001, founded the House of Scotland Ceilidh Band.
---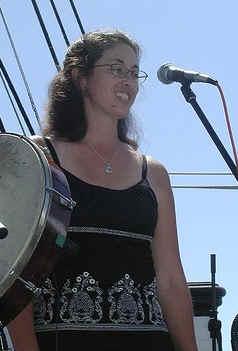 Karen Sheldon-Swanson
vocals
Karen began providing harmonies for the Westlin Weavers in 2006, especially when the band performs on the ships at the Maritime Museum of San Diego. She has a particular connection to MMSD, as a longtime member of the Star of India Sail Crew and the spouse of ship's cook and security manager David Swanson. Karen is a secondary school music teacher and a member of the House of Ireland, and a longtime volunteer with the symphony and opera.

---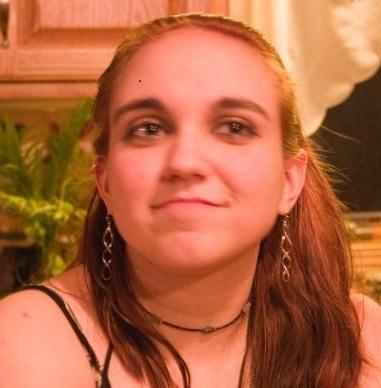 Meg McDougall

Long before the Westlin Weavers formed, Meg performed with mom Jeanne and sister Alex as part of The McDougalls. Meg is an accomplished singer and dulcimer player and occasionally joins the group when she is in town. Watch for her to appear as a guest performer on upcoming Westlin Weavers recordings!
---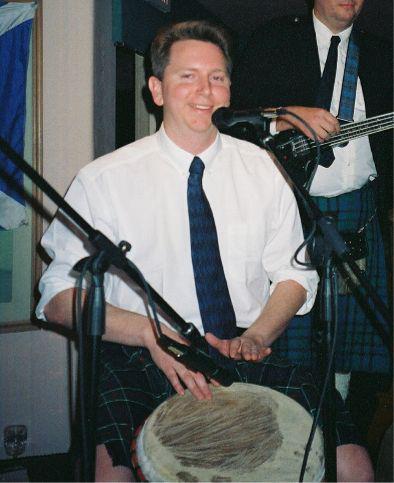 Marc Townsend

Marc is a San Diego native who was part of the starting line-up of the Westlin Weavers and sang lead male vocals on the inaugural CD "To The Weaver's Gin Ye Go." He began his musical career in 2001 singing and playing bodhran and djembe with Southern California's longtime Scottish favorites Glenfinnan, and also teamed with band mate Jeanne McDougall in the duo McDougall & Townsend. Marc teaches high school in the Midcoast and continues to join the band when it regroups in Southern California.
---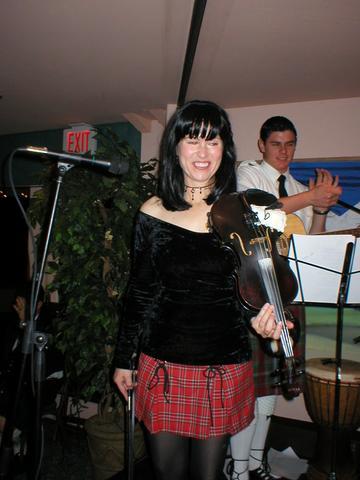 Patric Petrie
fiddle, mandolin, vocals
Patric is a well-known and much loved Irish fiddler and vocalist whose own band, Skelpin, was a finalist for the 2003 San Diego Music Awards in the World Music category. Skelpin plays at many of San Diego's finest Irish pubs and often plays with the Chieftains when they are in town. A trad/progressive Irish band with strong ties to Ireland, Skelpin (Gaelic for "spank me") has performed at the Adams Avenue Street Fair, NBC, and at events ranging from Ireland to Mexico. They are truly Southern California's premier Irish band.
---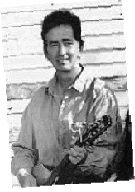 Pete Connolly
bass, bouzouki, bodhran, vocals
Pete Connolly plays an astonishing array of instruments, including guitar, bass, mandolin, bouzouki, bodhran and so many more there isn't room on the page! He is a mainstay in the Southern California music scene, having had a long, successful career as a session and performing musician in the pop world and now devoting himself to Celtic causes, including his Irish band Finagle and various solo projects.

---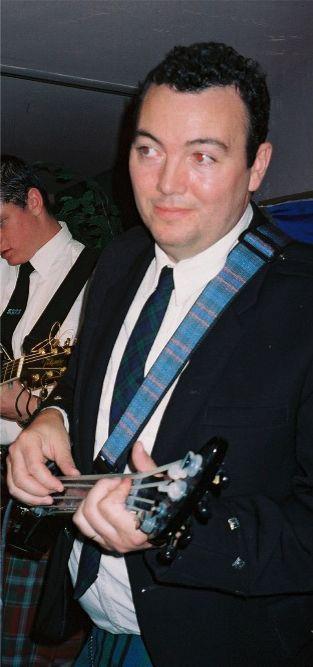 Scott Linden
bass, mandolin
Scott is a native of Ayr, Scotland and has been playing in Celtic, trad-jazz, jug and skiffle bands for nearly 20 years. He played tuba, and later moved on to electric bass in a semi-pro traditional jazz outfit playing regularly in Ayrshire pubs and hotels. After moving to Finland, Scott played bass and mixed for "Dog In A Bucket," an unusual combination of jug, skiffle, R&R and fun that performed mainly around Helsinki but also up at the Kaustinen Folk Festival and even across the water in Estonia. Later in Helsinki, Scott performed with "Up Yer Kilt," an Irish/Scottish Ceilidh group which taught the locals Scottish Dance and how to enjoy themselves whilst learning a bit of English. Before joining the Westlin Weavers, Scott met Jeanne and Marc when they were playing with Glenfinnan and often joined that band on bass, too. Scott and Jeanne also played together in the House of Scotland Ceilidh Band during his time in San Diego.

Scott has relocated with his family back to Finland, and continues to play with Celtic groups there. Bon voyage, Scott -- we miss you so!
---